Reduced price!
View larger
GoSun Sport
GoSun_Sport
New product
Gosun invents a revolutionary cooking device.
Modern design (parabolic reflector) to capture sunlight and heat the vacuum tube oven.
24 Item Items
In Stock
Warning: Last items in stock!
Availability date: 07/08/2022
No reward points for this product because there's already a discount.
More info
How does GoSun stove works ?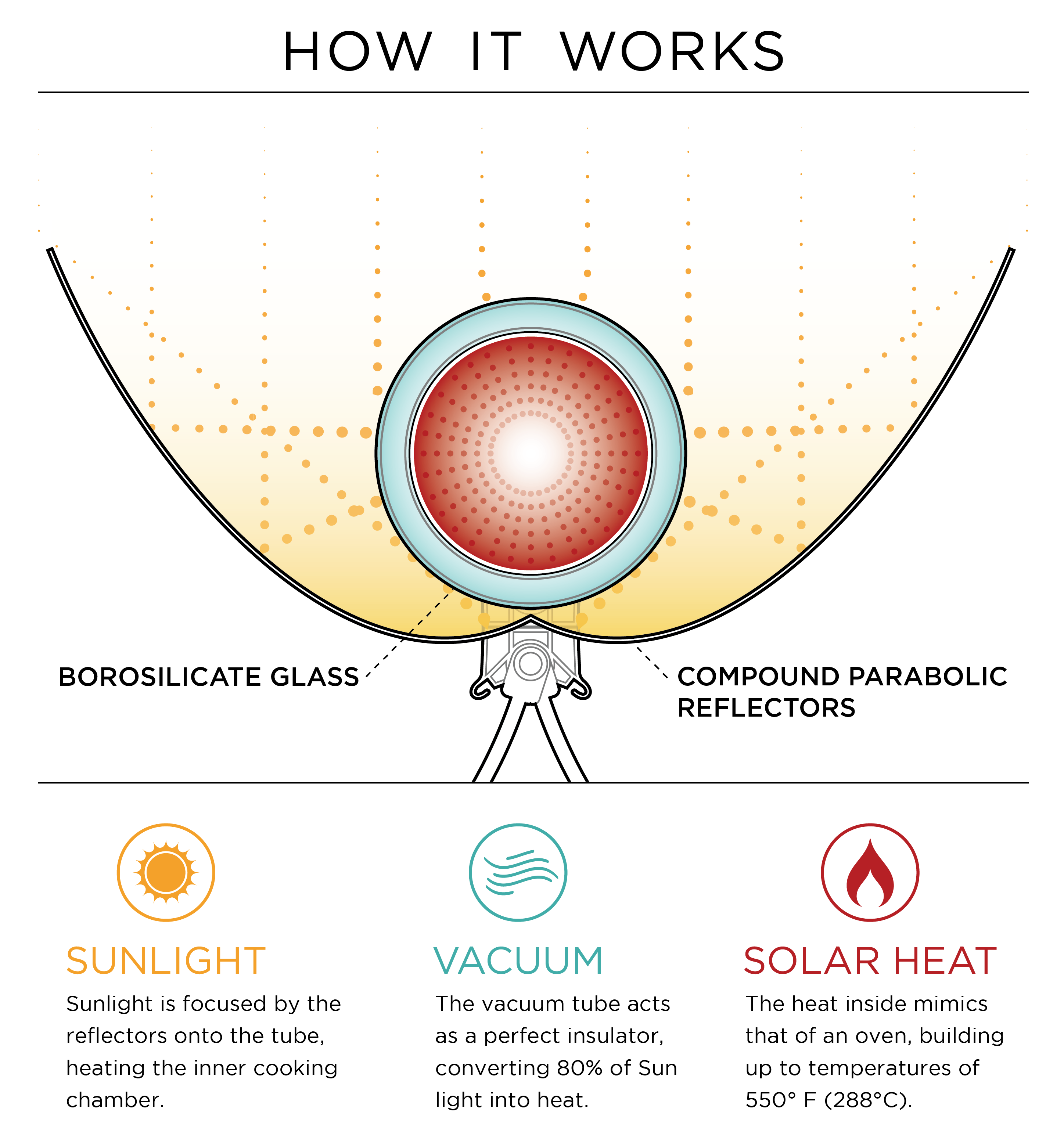 2 models are avialable:
GoSun video: how to set it up and use it in less than 2 minutes:
GoSun main bebefits:
Fast:

Cook a meal in 20 minutes, reaching temperatures up to 350°C

Cooks When Cloudy:

You don't have to see the Sun to cook! The GoSun is so effective, almost no day is off limits!

Portable:

Set-up in seconds and folds into a slim package. GoSun Anywhere!

Fuel-Free:

No mess. No flames. No cost.

Versatile: Bake, Boil, Steam and Fry, Cooks Anything
Safe to Touch: Vacuum Insulation keeps exterior surface cool
Two Year Warranty:

Durable, made of borosilicate glass (like Pyrex®)
Le GoSun can be used in any season of the year: in the garden, with friends, outdoor hiking, in the mountain, on a boat ...
To ask your questions:
via Twitter @projectDolphin
via Facebook redolphin
on this page (see Question section below)
via email gosun (at) red-dolphin.com
Become GoSun reseller by contacting us via email.
Related articles on blog
No related articles on blog