RED-DOLPHIN is the exclusive official AVEINE distributor in Switzerland.
We offer you the PRO version of the aerator and deliver quickly from Switzerland.
(This is not the more limited essential version).
Some details about the PRO model:
- it is equipped with the neck position sensor (allows perfect reproducibility of the aeration).
- the integrated thermometer (to adapt micro-oxygenation to the temperature of the wine)
- choice of airing range from 1 hour to 24 hours
- it is made with top-of-the-range materials
- 5-year guarantee
What is the Aveine aerator?
a connected object for wine, tested and recognized by professionals
a simple and precise solution to aerate any type of wine before tasting it
an app that helps you choose the right ventilation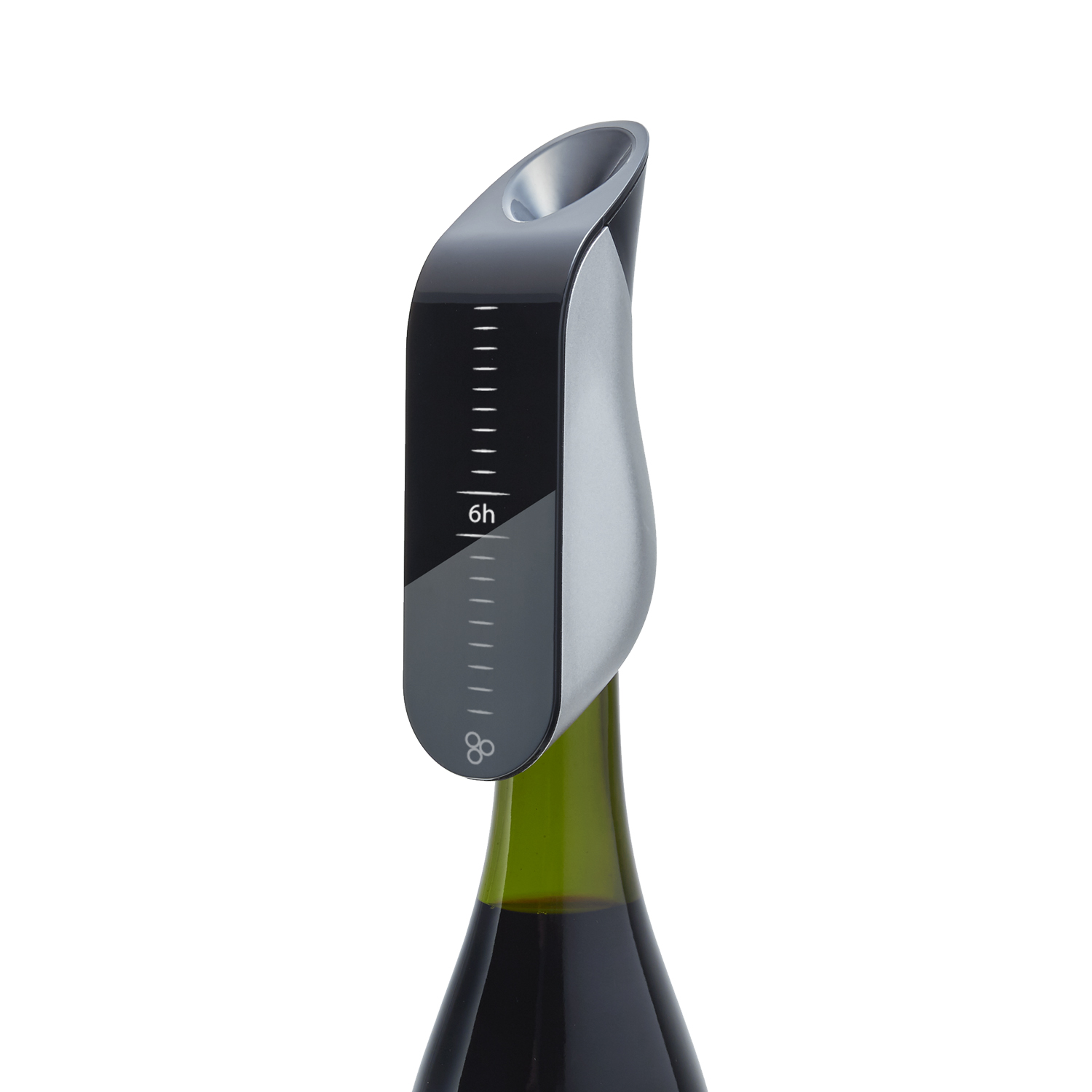 Why was AVEINE invented ?
All professionals and wine lovers say it: to achieve the best conditions for tasting a wine, it must first be aerated or "decanted". We know this, but we do not necessarily do it because of a lack of time or knowledge. Not only must you anticipate (open the bottle several hours in advance) but you must also know what is the optimal aeration duration for each wine... and then you must wait !
Aveine offers a simple solution to serve and taste a wine immediately after opening the bottle in perfect conditions as offered by the best sommeliers.
What does the Aveine application do?
To make a simple action that sometimes seems a little complex, the application supports you and controls the connected aerator.
scan the label on the bottle to identify the wine in Aveine's database
app then calculates recommended optimum aeration time and calibration of the aerator for tasting
sharing information on wine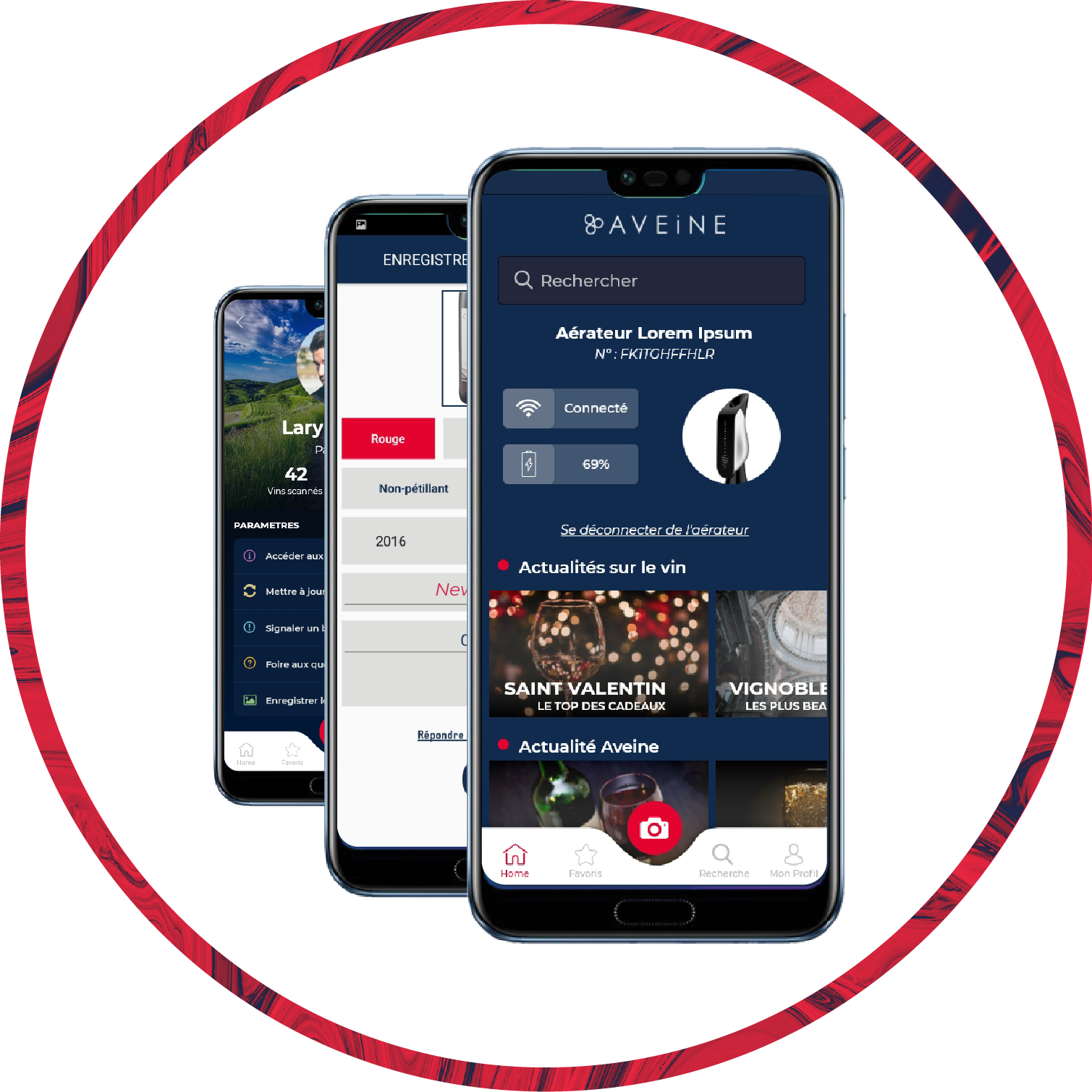 We believe that Aveine corresponds to several types of use:
Sommeliers & establishments wishing to serve wine choices in personalised and optimal conditions
Individual wine lovers (you are many in Switzerland) who wish to enjoy perfect and simple tastings at the same time