0 waste Nespresso capsules: how is it possible ?
Nespresso thought of this in the 1970s and marketed the first capsules in 1986 for professionals (companies, hotels, etc.).
It is often thought that the "genius" of the Nestlé brand lies in its marketing and in having called upon the actor Georges Clooney.
To be a little more factual, what has made Nespresso successful is above all a unique know-how that allows the extraction of a quality espresso (which will satisfy a majority of customers) using only a small quantity of coffee.
Indeed you will only find 6g of coffee in a capsule whereas an espresso machine that does not use a pod will require 10g (approximately). So on the pricing the Nespresso capsules are economical and the ratio of coffee consumed to the quality of the extraction is excellent.
The only problem is that there is a lot of waste in all these capsules... Of course Nestlé will tell us that recycling solutions exist. But in fact, a majority of capsules remain unrecycled and lead to a waste that shocks us more and more.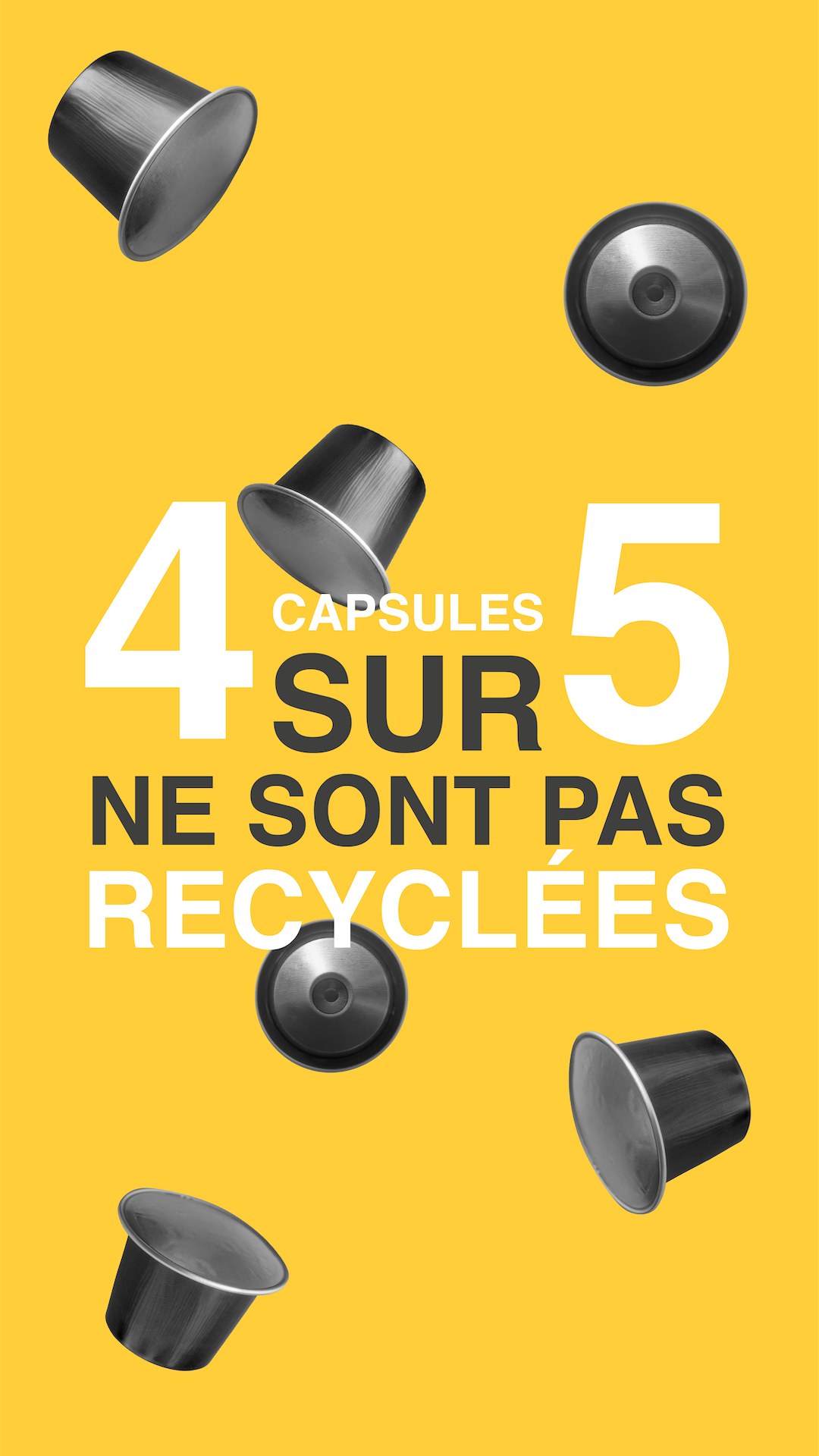 The obstacles to this solution:
- the capsules must work with all Nespresso machines
- the quality of the extraction must be comparable
- the cost of this solution must allow savings
- the system must be very simple to use
The advantages:
- 0 waste (the capsule is infinitely reusable, the lid is compostable like coffee grounds)
- you choose your coffee (in a shop, at a roaster's ...)
- you save at least 50% compared to the price of Nespresso capsules
- you continue to use your Nespresso machine
CAPSME has developed a complete kit that contains not only the capsules, the lids and coffee to start using it right away ... but above all they have designed a magic "box" into which you pour all your coffee to allow the optimal filling of each CAPSME capsule.
How to use the CAPSME reusable capsules?
We are proud to distribute CAPSME in Switzerland. Resellers, roasters please contact us.